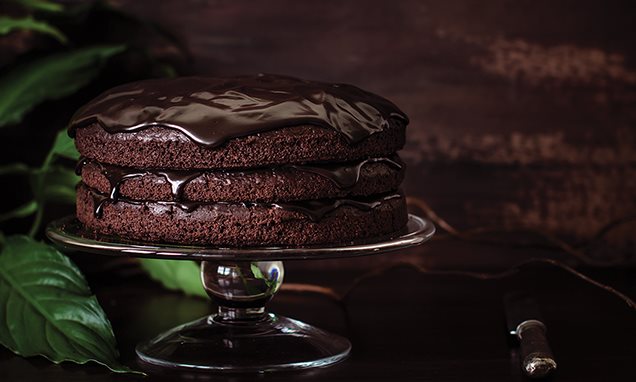 Devil's Food Cake
Create the ultimate guilty pleasure by slathering thick and creamy chocolate, upon layers of moist chocolate cake.
Recipe Ingredients
How to Prepare
How to Prepare:
Place Dr. Oetker Nona Luxury Moist Cake, water and eggs in a mixing bowl. Mix at high speed for 3 minutes. Add in vegetable oil and mix at low speed for 1minute or until batter is light and fluffy. Pour batter in a greased 20 cm round baking pan.
Pour the mixture into the cake pan and bake at 180˚C for 55 minutes. Let cool on a wire rack, and then cut into 3 layers.
Melt the Dr. Oetker Nona Cooking Chocolate in a bowl with microwave oven or over a saucepan of barely simmering water (double-boil) and add the butter.
Let the cream cool until it begins to thicken. Apply one third of the cream on the first and second layer of cake, sandwich them all together and then spread the remainder of the cream over the top and sides of the cake.
PLEASE RATE THIS RECIPE
How did this recipe go?
PLEASE RATE THIS RECIPE
How did this recipe go?
More delicious ideas for you
Follow Us
Follow Dr. Oetker Malaysia