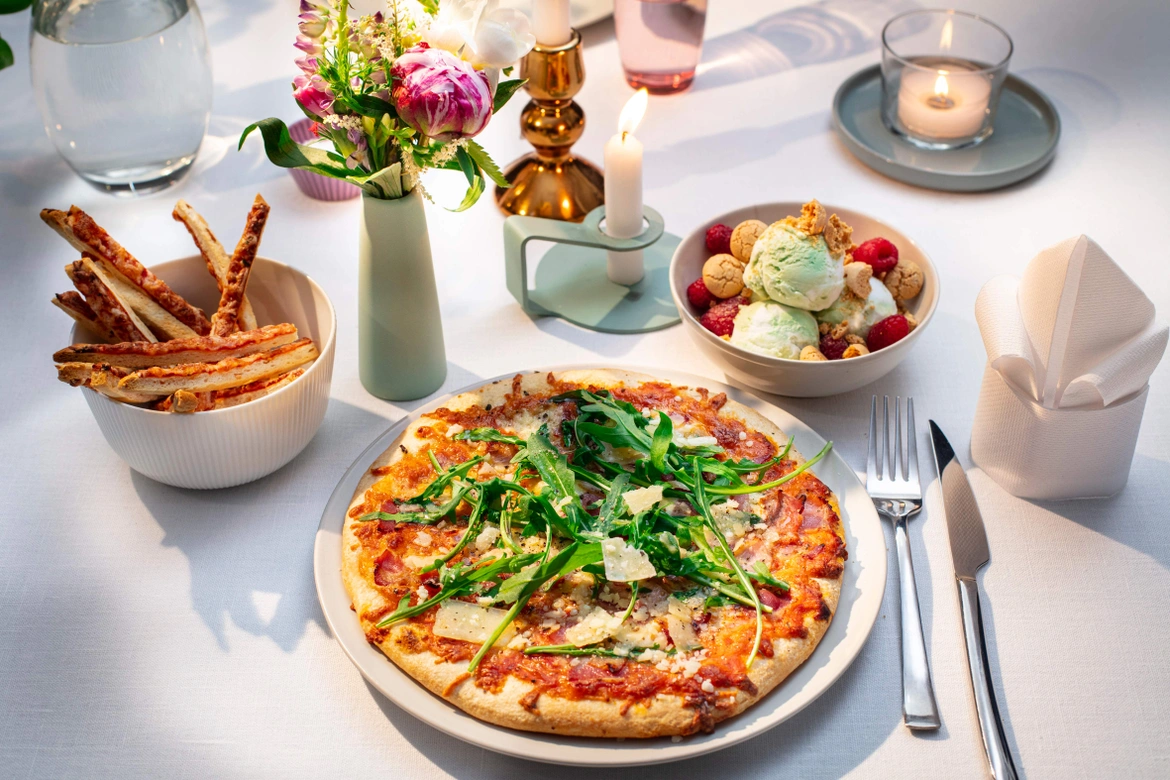 A romantic dinner for two
Whether you are planning for anniversary, valentine's or any romantic occasion, our Ristorante Pizza will always be the best meal for your date. Light a few candles and get to work on your spontaneous candlelight dinner. With this simple collection of ideas, you can turn your romantic evening into an unforgettable date.
Create an Affectionate Atmosphere
Pretty napkin fold for any romantic occasion!