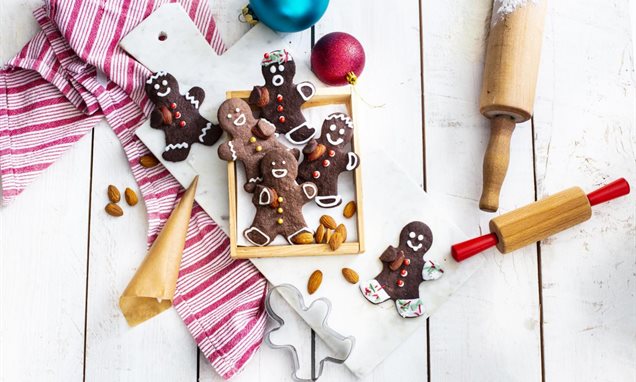 Gingerbread Men
Celebrate your wonderful Christmas with Gingerbread Man.
Recipe Ingredients
How to Prepare
Recipe Ingredients
For Tarts
200 g
Butter (Room Temperature)
4 tbsp
Dr. Oetker Nona Cocoa Powder
Buy the Products
How to Prepare:
Place Dr. Oetker Nona Tarts, butter, egg and cocoa powder in a mixing bowl. Mix well.
On a floured surface, roll the dough 0.5cm thickness. Cut the dough into gingerbread men with a cookie cutter and transfer on a lined baking tray. Place an almond on the chest of each gingerbread man and position one arm over the almond to make it look like the gingerbread man is holding the almond.
Place the icing sugar with lemon juice in a bowl, mix until smooth. Place the icing in a piping bag and cut a small hole to decorate the gingerbread men. Decorate as desired with faces, patterns and/or sprinkles.
May stored in a cool and dry place until you are ready to eat them.
PLEASE RATE THIS RECIPE
How did this recipe go?
PLEASE RATE THIS RECIPE
How did this recipe go?
More delicious ideas for you
Mandarin Orange Cheese Cookies 橘子乳酪饼干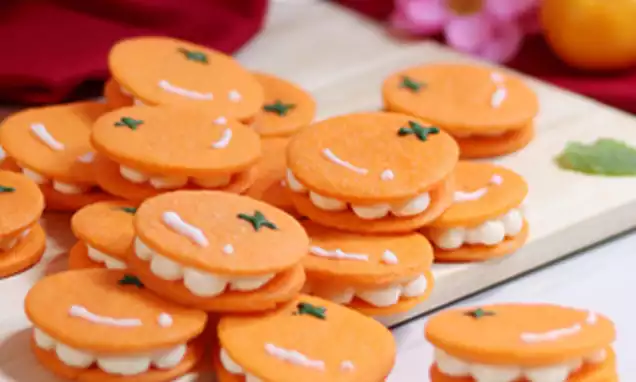 Mandarin Orange Cheese Cookies 橘子乳酪饼干
Mandarin Orange Cheese Cookies 橘子乳酪饼干
Follow Us
Follow Dr. Oetker Malaysia